Our Story
It all began at the end of the 1960s in a back room where the coffee was roasted, then mixed and finally packaged by hand, favoring, since then, quality in the choice of raw materials.
19
67
We open our first roasting and coffee tasting in the historical centre of Finale Ligure
19
77
Our roastery changes its venue and moves behind Finalborgo, in the middle of a green valley
19
80
The second generation, consisting of Piero's sons Massimo and Gilberto, enters the company
19
91
This is the year in which the real Giovannacci Caffè and our brand are born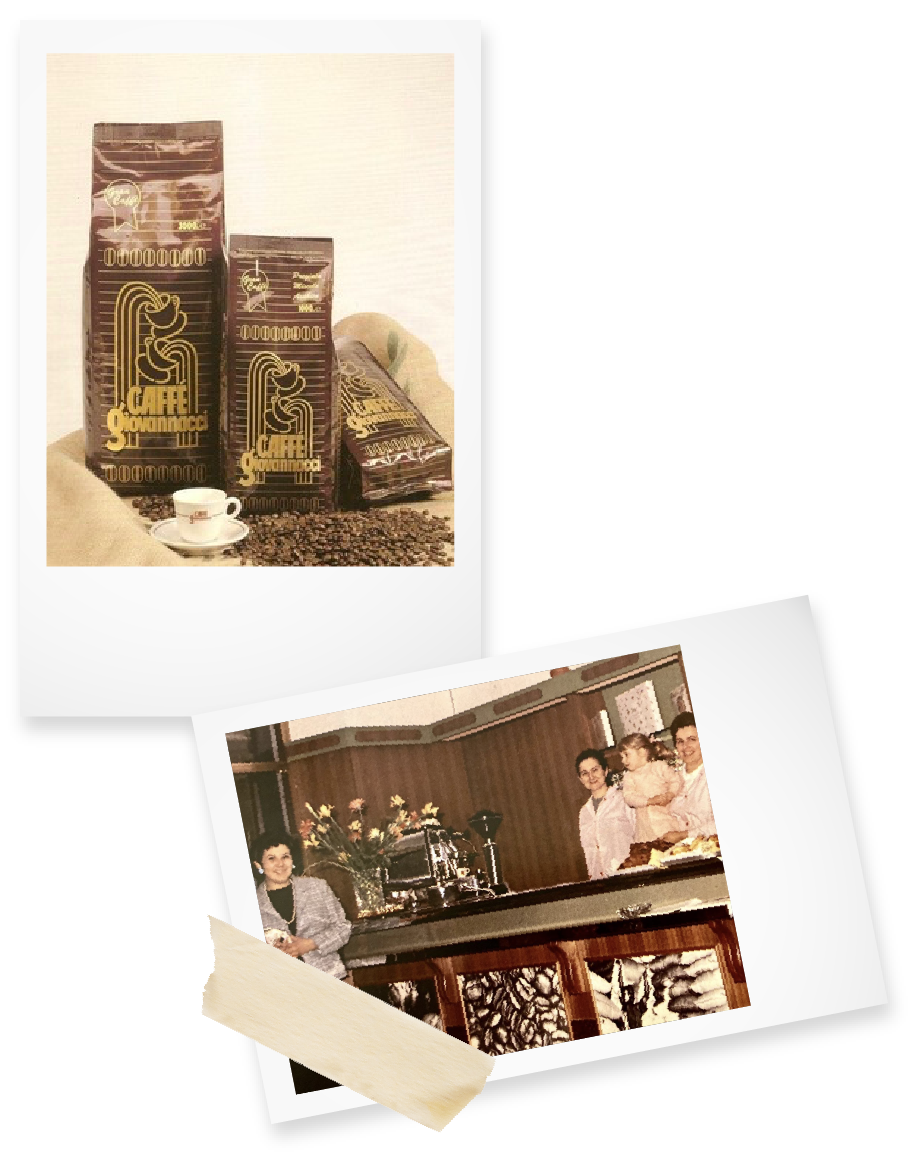 20
05
Giovannacci Caffè changes its logo
20
07
To celebrate our first 40 years as roasters, we open a new sales point in the historical centre of Finale Ligure, where everything began
20
14
We obtain the Italian Expresso Quality Certificate of the Gruppo Triveneto Torrefattori (Triveneto Roasters Group)
20
15
The third generation enters the company. We enter the foreign market and, in just one year, we take part in two international fairs for the first time: Tuttofood Milano and HOST Milano
20
16
We decide to be present at SIAL Paris, our first trade fair outside the national borders
20
17
We take part for the second consecutive time both in TuttoFood Milano and HOST Milano and we consolidate the relationships with our foreign customers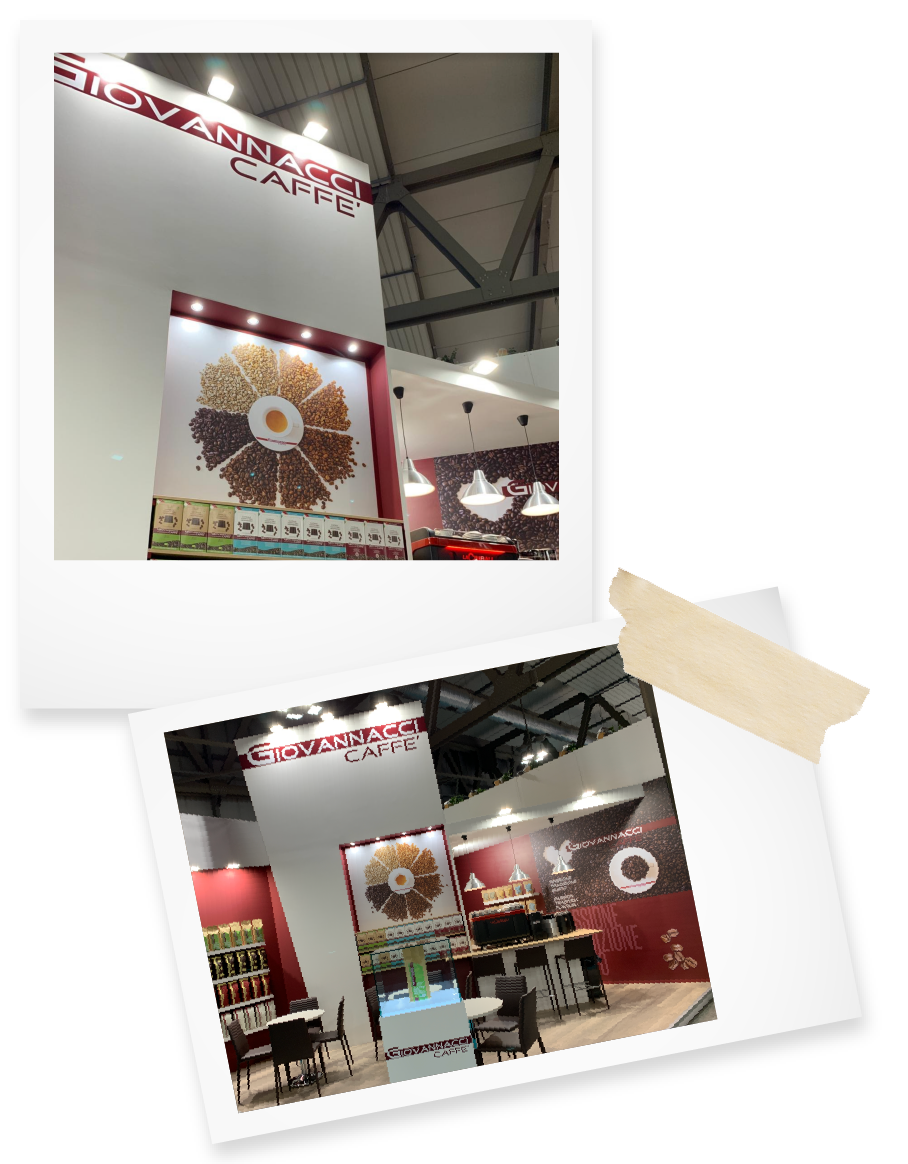 20
18
We open our Training Room, a space dedicated to research and training for us and for all our customers; during this year we also launch our coffee line "Mono Origins Special Selection"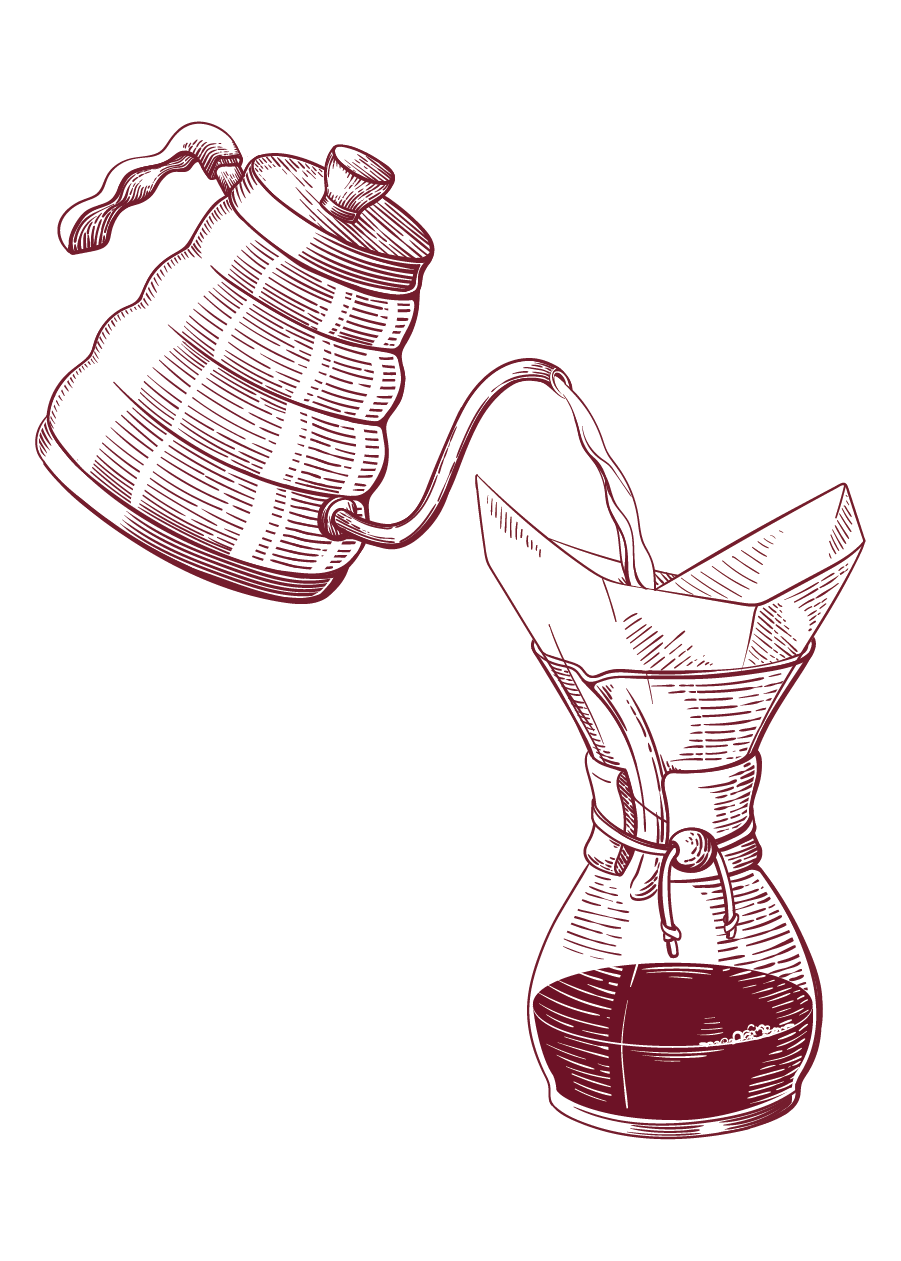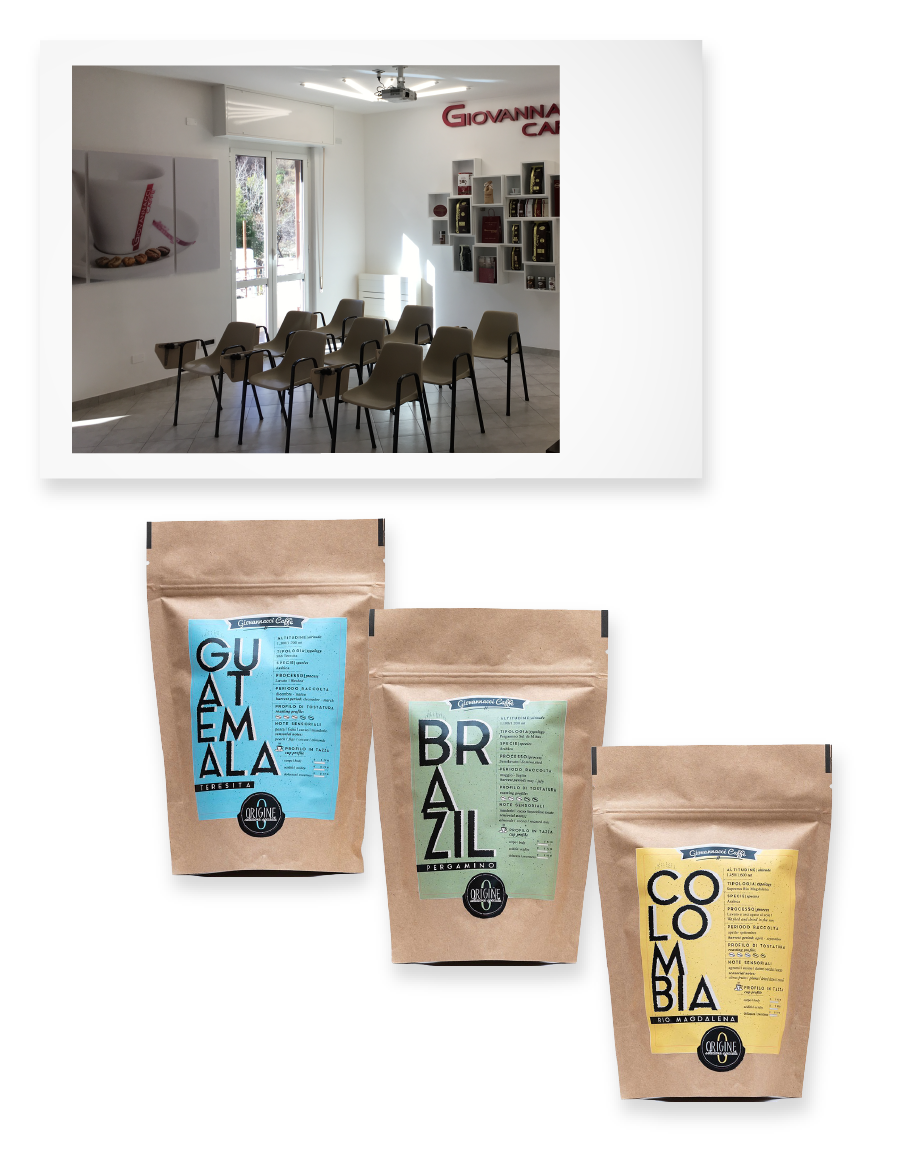 20
19
We obtain the biological certification, which gives us the chance to create for the first time a 100% arabica blend, entirely biological and coming from fair trade. We take part for the third consecutive time in TuttoFood and HOST Milan. We conclude the SCA course and obtain the international certificates
20
20
We both organize and are invited to dinners with star chefs, who created dishes with our mono origins coffees as ingredients. We are invited to talk about our company at the University of Pollenzo, within the cycle of testimonials about family-run companies, sustainability, craftsmanship, excellence. We bring our testimony to the Faculty of History of the University of Genoa, talking to the students of the master course "Storia del territorio e delle sue risorse" (History of the Territory and its Resources) about change and investing in the next generations
20
21
We launch the new line of mono origins and Specialty coffees by changing the look of our packaging and introducing new important coffees to our "Special Selection". We are invited to teach, for the second consecutive year, at the University of Gastronomic Sciences of Pollenzo within the course entitled: Food Business Management related to the Master's Degree Course in Food Innovation & Management.
20
22
We are included in the 100 Italian Specialty coffee roasters in the guide "The Italian Specialty Coffee Guide" and in the magazine "Gambero Rosso.